Jay Rubin
Jay Rubin has a voice you want to hear. His voice has a pleasing, guy-next-door tone that tells you he knows what he's talking about. When it comes right down to it, Jay is a storyteller telling stories you want to hear — whatever the story. He has an ability to be sarcastic, energetic, warm, engaging and personable…sometimes at the same time.
Specializing in commercial and narration reads, Jay has recently done voiceover work for Kangaroo Express and a voice-only part in the film "Odd Brodsky." He's kept sharpening his skills with a variety of classes and workouts around Los Angeles.
He has a broadcasting degree from a small arts & sciences college in upstate New York and a background in a variety of areas: professional photographer, Photoshop wiz, graphic designer, video editor, IT and networking guru, Mac Expert and writer. All of these disciplines help immeasurably, in very different ways, with his interpretation and reads.
Jay's a professional and will take on your project head-on as if it's the only one in the world. He has a portable home studio in Los Angeles, but is also within spitting distance of dozens of recording studios.
Contact Jay right now. Don't wait. He loves getting email.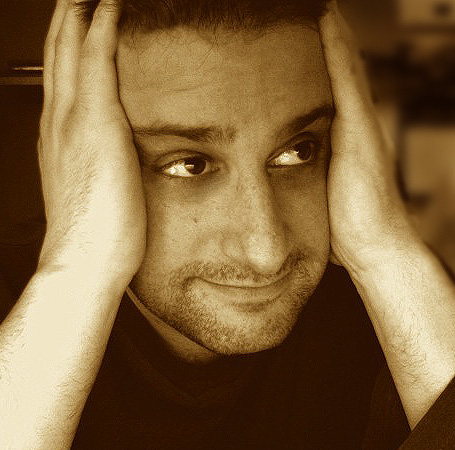 letterten media
11024 Balboa Blvd #300
Granada Hills, CA 91344
info@letterten.com · 415/378-8739